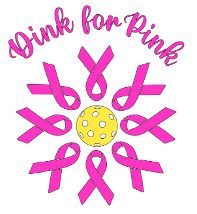 Saturday May 6, 2023…5-10:00pm
The Tuscarora Tennis Club, 5216 Renn Rd, Frederick, MD 21703
The Dink for Pink Pickleball Social will be held on Saturday, May 6, 2023 at Tuscarora Tennis Club. Pickleball is the fastest growing sport in the country and has been on the front page of the NY Times and broadcasted on major TV networks. There are over 1,000 pickleball players in the Frederick area alone.
Dink for Pink is a new event to raise much needed funds for women of Frederick County who receive a diagnosis of breast cancer. Since 1999, the Hurwitz Breast Cancer Fund has been raising funds to provide the most innovative and state of the art equipment and services for the early detection of breast cancer in our community. The Fund was started by Jeff and Patty Hurwitz, after Patty Hurwitz's diagnosis with breast cancer. At that time, there was no comprehensive program for breast cancer care in our area, and the goal of this Fund was to provide options where women and men could get treatment close to home. To date, the Fund has raised over $3 million, and has provided Frederick Health with numerous options to improve the treatment of breast cancer patients. Every dollar raised goes directly to patient care locally in the Frederick community.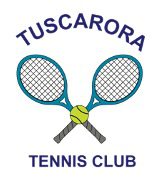 With this mission in mind, Tuscarora Tennis Club has generously provided their facility at no cost.
For the past 22 years, the Fund has presented the Pink Ribbon Gala & 5K, to raise awareness and dollars to further our cause. With the addition of Dink for Pink, there is an opportunity to join one of the fastest growing sports while raising funds for the Hurwitz Breast Cancer Fund.
Register to attend and play, or just register and attend. Be sure to browse the Silent Auction which will be loaded with wonderful gifts from local businesses and local residents.
The Hurwitz Breast Cancer Fund is a not-for-profit fund with a 501 (c)(3) tax status. All contributions to the fund are tax-deductible to the fullest extent allowed by law.